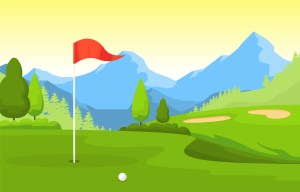 Happy Spring Golfers! We know everyone is getting excited for the 2022 season to begin! If Mother Nature cooperates, we expect an opening in the first or second week in April. Please watch our Facebook page or your inbox for future announcements.

We've already been busy at the course. Superintendent Brendan Norton and crew have started Spring cleanup and has pruned many of the trees around the course. He is also continuing work on drainage and irrigation.
In addition, look forward to seeing a few more events this year (social and golf) as committees start to put together a schedule! Don't forget to renew your membership! Annual membership is due by March 31. For any questions about membership please contact us here. The Membership form can be downloaded here.
We look forward to seeing everyone back at the ECC soon!