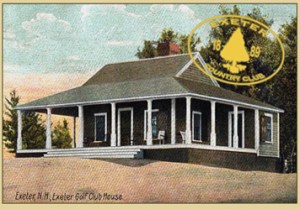 ECC is open for business. The Greens are in excellent shape and we are looking forward to another fantastic season of Golf. Currently (April 15th) we are walking only until drier conditions prevail. That said, many of our members have exclaimed the course is playing great already.


A couple of announcements:
The Grill Hours (pre-season):
Sunday-Saturday: Limited Spring Menu from 11:00am – Closing times dependent on course play & weather. Check out the Grille on the Hill Page for details.
Upcoming Events: Keep an eye on our Events Calendar page to stay updated about events at ECC!
Tuesday Night Men's League

04-16-19 (Captains Pick and Points Quota)

Wednesday Night Men's League

04-17-19 (Opening Night Scramble)

Thursday Night Women's League
We are always accepting new members to the club. Visit the Memberships Page to print an application!